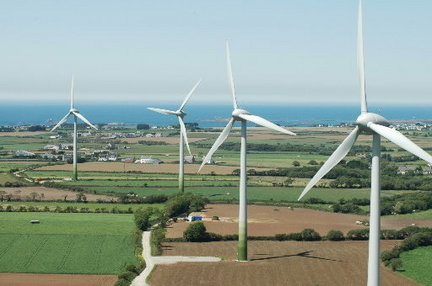 Ohio has announced that it is increasing its level of green friendly clean energy when the Ohio Power Board gave the go ahead to build the new farm (Black Fork).
The Black Fork Wind Power Farm is expected to supply around 10,000 households with green power via 91 new wind turbines from a 15 thousand acre region which runs along the border between Crawford and Richland.
The new 200 MW Farm will being construction in early march and is slated to be in place, producing energy by January 1 2013.
This further strengthens Ohio's admirable and responsible target of reaching a quater of the energy for the state being derived from renewable energy sources.
The Ohio State Government and Power Board deserve a big slap on the back for showing great leadership in being proactive in moving towards renewable energy.
Want to join the renewable energy revolution, why not build your own diy solar panels? click here for more information